Dhumra Farm Resort is on the eastern side of the Gumgang Farm as described in the book, "Seeing with the Third Eye: With Grandma in Rural Bhutan." T. Sangay Wangchuk, the author, is one of the founders of this property. There is a myth about this place that the deity residing here helped build the Punakha Dzong back in the 17th century. Here is a place where the myth and reality gets blended with an awesome view of the Punakha Dzong and the valley.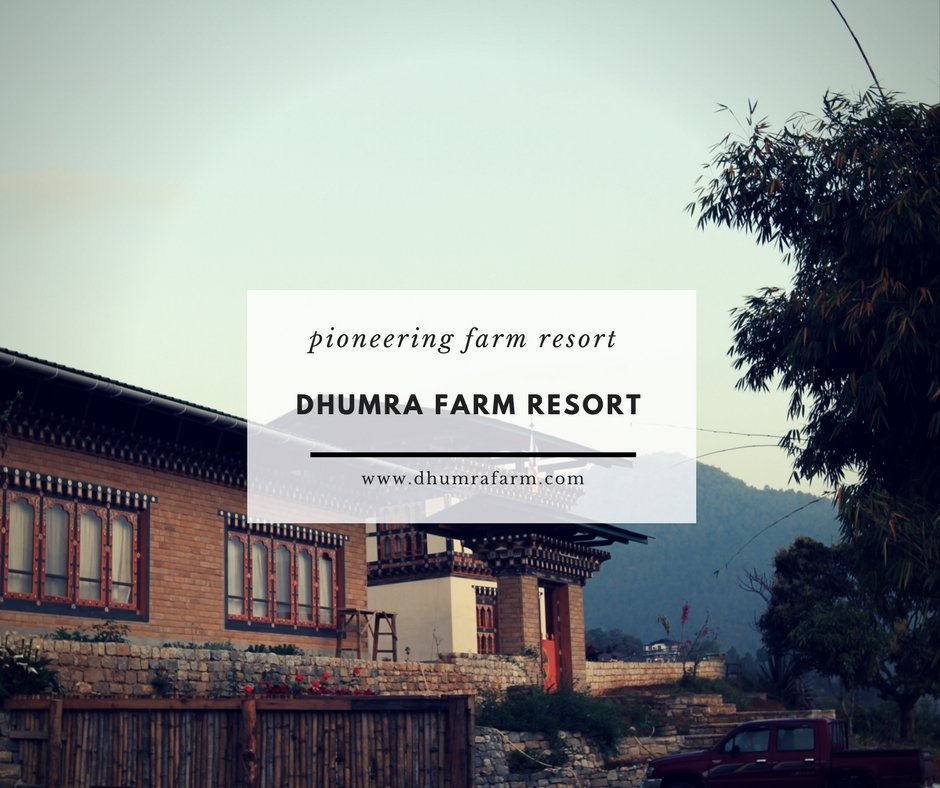 In 1980, Ani Rinzin got this piece of land as her inheritance from the greater Gumgang farmhouse. She was happy with the land that held the myths of serpent deities and forest spirits. She built a small farmhouse on this land. This small house stands as the Farm Special now.
Ani Rinzin passed on this land to the author who helped her build this farm from a wasteland to a fair sized sub-tropical farm. The author's knowledge of this land, the deities and tradition is well reflected in his book.
In 1995, the other founder Rinzin Wangmo joined the twosome. She is instrumental in extending the farm with tropical fruits such as citrus, avocado, passion, pears, persimmons, pomegranate, grapes, kiwi, guava and mangoes. Her latest additions are herbs, salad ingredients and Dhumra's popular figs.